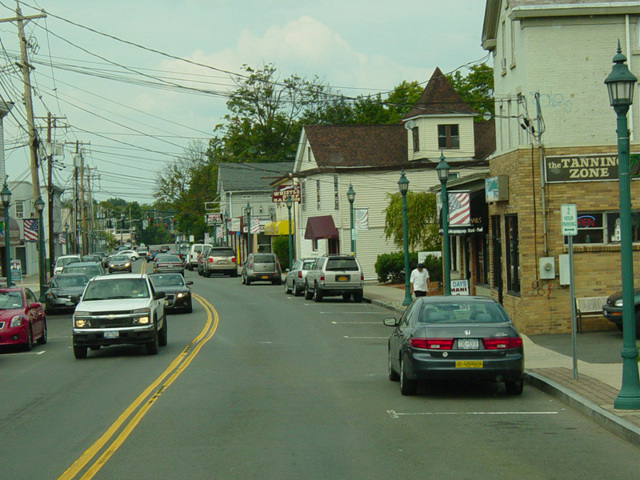 ---
Direction:

North/South

Southern Terminus:

South Pearl Street (NY 304) and North Pearl Street (NY 304) in Pearl River

Northern Terminus:

Central Drive (CR 106) in Stony Point

Distance:

13.22 miles

Signed:

Yes
CR 33 is a major north/south route in Rockland County. It begins at NY 304 in Pearl River and runs east for a few blocks along Central Avenue before turning north onto Middletown Road. Middletown Road runs north through Pearl River and Nanuet before crossing NY 59. It passes under the New York Thruway (I-87/I-287), but there is no interchange. A short distance to the north, it has an interchange with the Palisades Parkway. It continues north through New City, changing names to become Little Tor Road and then Central Highway. Central Highway snakes its way between High Tor State Park and South Mountain County Park before ending at East Ramapo Road (US 202). CR 33 is multiplexed with US 202 for a few blocks to the east before turning north again onto Main Street. CR 33 follows Main Street north to Stony Point, where it ends at Central Drive (CR 106).
Note that Central Avenue between NY 304 and Middletown Road is officially designated CR 30 and shown as such in state and county documents. However, it is signed as CR 33 and is therefore considered to be part of CR 33 for the purposes of this web site.
---
Copyright © 2003-2021 by David Golub. All rights reserved. The author would like to thank William Roll for contributing photographs and LC for contributing documents to this web site. You may not reproduce any text or photographs on this web site without express permission from the author. Hotlinking of images from this site is strictly prohibited. Route symbols based on graphics from Central PA/MD Roads and Wikipedia. Map icons by MapGlyphs.com.