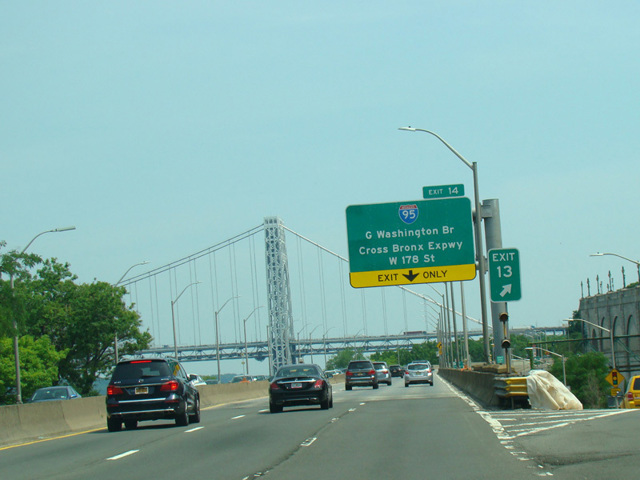 ---
Direction:

North/South

Southern Terminus:

West Side Highway (NY 9A) in Manhattan

Northern Terminus:

Saw Mill Parkway at the Bronx-Westchester county line

Distance:

10.95 miles

Counties:

New York, Bronx
The Henry Hudson Parkway is a major north/south route on the West Side of Manhattan. The West Side Highway (NY 9A) becomes the Henry Hudson Parkway in the vicinity of West 72 Street. It runs north along through Riverside Park along the Hudson River to the northern end of Manhattan. There, it crosses the Harlem River to the Bronx on the Henry Hudson Bridge. The parkway continues a short distance through the Bronx to Westchester. At the Bronx-Westchester county line, it ends and becomes the Saw Mill Parkway.
The Henry Hudson Parkway is designated NY 9A for most of its length. NY 9A is routed along the parkway from its southern terminus until Broadway (US 9) in the Bronx. At this point, NY 9A leaves the parkway and is multiplexed with US 9 along Broadway into Westchester.
Photo Gallery
Exit List
Map
---
Copyright © 2003-2022 by David Golub. All rights reserved. The author would like to thank William Roll for contributing photographs and LC for contributing documents to this web site. You may not reproduce any text or photographs on this web site without express permission from the author. Hotlinking of images from this site is strictly prohibited. Route symbols based on graphics from Central PA/MD Roads and Wikipedia. Map icons by MapGlyphs.com.