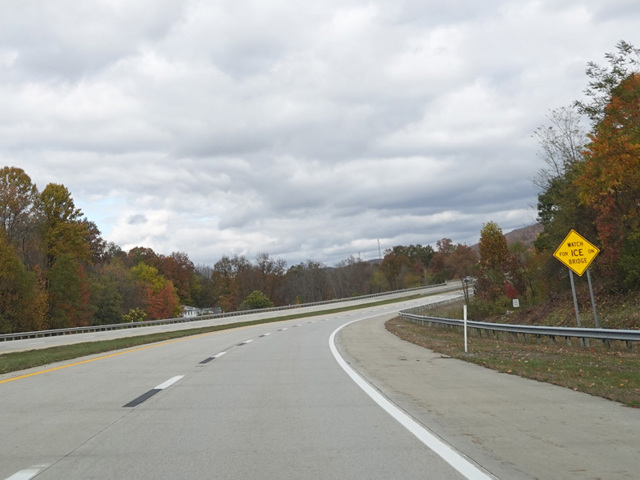 ---
Direction:

North/South

Southern Terminus:

Virginia-West Virginia state line

Northern Terminus:

West Virginia-Maryland state line

Counties:

Monroe, Greenbrier, Pocahontas, Randolph, Tucker, Preston

Signed:

Yes
US 219 is a major north/south route extending from Rich Creek, Virginia, to West Seneca, New York. The section in West Virginia runs along the eastern side of the state between Virginia and Maryland. In most areas, it is known as Seneca Trail, although it takes on more local names in some of the towns.
In the area between Elkins and Kerens, US 219 follows Corridor H, a highway through the Appalachian Mountains that, when completed, will connect I-79 in West Virginia to I-81 in Virginia. It is part of the Appalachian Development Highway System, a network of highways intended to provide better access to and from Appalachia, thereby promoting economic development in the region. Two sections have been completed so far, a western section between Weston and Kerens, which is designated US 33 and US 219, and an eastern section between Davis and Wardensville, which is designated US 48.
---
Copyright © 2003-2022 by David Golub. All rights reserved. The author would like to thank William Roll for contributing photographs and LC for contributing documents to this web site. You may not reproduce any text or photographs on this web site without express permission from the author. Hotlinking of images from this site is strictly prohibited. Route symbols based on graphics from Central PA/MD Roads and Wikipedia. Map icons by MapGlyphs.com.