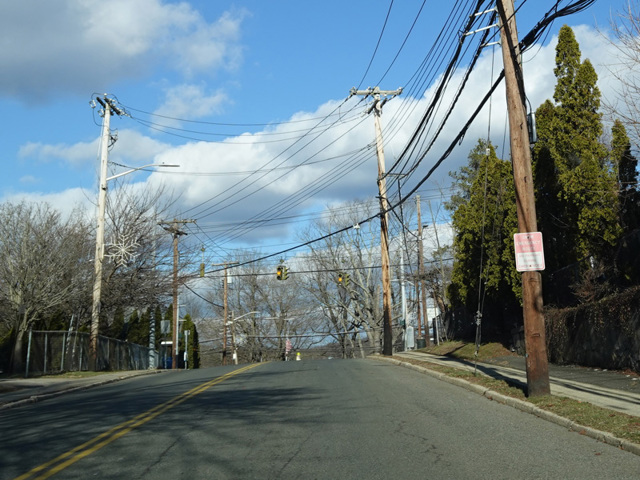 ---
Direction:

North/South

Southern Terminus:

Columbus Avenue and Westchester Avenue (CR 62) in West Harrison

Northern Terminus:

Lake Street (CR 32) and Harrison Boulevard (CR 32B) in West Harrison

Distance:

0.77 miles

Signed:

No
Underhill Avenue is a short road connecting the downtown area of West Harrison near Silver Lake to the Cross Westchester Expressway (I-287). It begins at Columbus Avenue just north of Westchester Avenue (CR 62), the service road of the expressway, and runs north for about three quarters of a mile to an uncontrolled intersection with Harrison Boulevard (CR 32B) where it turns into Lake Street (CR 32). The entire length is a two-lane undivided road.
There is no exit from the Cross Westchester Expressway (I-287) for Underhill Avenue. Motorists wishing to access it must use exit 8 from the westbound side, follow the signs toward White Plains Avenue (NY 127), and then turn at the uncontrolled intersection with Columbus Avenue where there is no signage. Motorists travelling east can use exit 8E and then turn around by following the signs toward Anderson Hill Road (CR 18) and then Westchester Avenue (CR 62) west.
---
Copyright © 2003-2021 by David Golub. All rights reserved. The author would like to thank William Roll for contributing photographs and LC for contributing documents to this web site. You may not reproduce any text or photographs on this web site without express permission from the author. Hotlinking of images from this site is strictly prohibited. Route symbols based on graphics from Central PA/MD Roads and Wikipedia. Map icons by MapGlyphs.com.