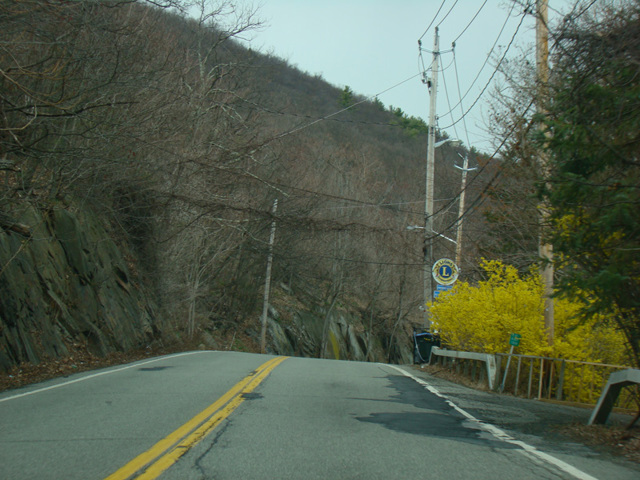 ---
Direction:

East/West

Western Terminus:

Lakeside Road (CR 511) at the New York-New Jersey state line

Eastern Terminus:

Minturn Bridge Road (NY 17A) in Greenwood Lake

Distance:

3.97 miles

Counties:

Orange

Signed:

Yes
NY 210 is a short continuation of Lakeside Road (CR 511) into New York. CR 511 turns into NY 210 at the state line and follows Jersey Avenue north along the west side of Greenwood Lake. In Greenwood Lake Village, Jersey Avenue curves to the east and then NY 210 turns north onto Windermere Avenue. After a few blocks, it ends at NY 17A. The entire length is a two-lane undivided road.
Before 1972, NY 210 turned east onto Minturn Bridge Road at its current northern terminus. It was multiplexed with NY 17A to its southern terminus at Orange Turnpike (NY 17) and then followed what is currently Orange CR 106 and Rockland CR 106 to end at US 9W in Stony Point. These sections of the former NY 210 have all been decommissioned, although there are still some street signs along CR 106 that read "Route 210."
While NY 210 actually runs north and south, it is designated an east/west route, presumably as a holdover from before 1972 for consistency with the now-decommissioned section, which did run east and west.
---
Copyright © 2003-2022 by David Golub. All rights reserved. The author would like to thank William Roll for contributing photographs and LC for contributing documents to this web site. You may not reproduce any text or photographs on this web site without express permission from the author. Hotlinking of images from this site is strictly prohibited. Route symbols based on graphics from Central PA/MD Roads and Wikipedia. Map icons by MapGlyphs.com.