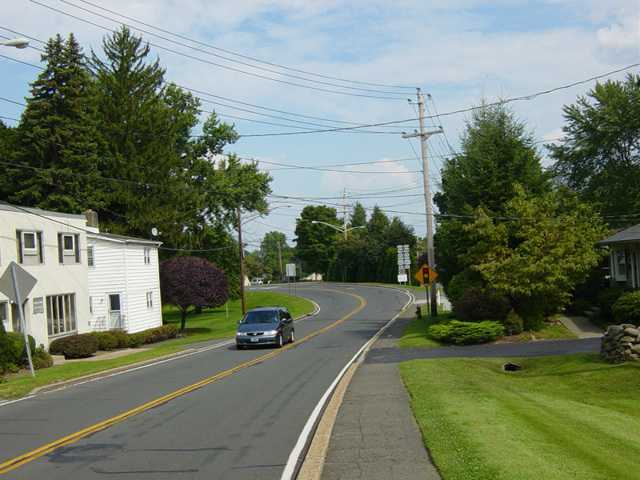 ---
Direction:

East/West

Western Terminus:

Kanawauke Road (Orange CR 106) at the Rockland-Orange county line

Eastern Terminus:

South Liberty Drive (US 9W/US 202) in Stony Point

Distance:

7.74 miles

Signed:

Yes
CR 106 is an east/west route is Rockland and Orange counties, having the same county route number in both counties. It enters Rockland County inside Harriman State Park, just east of a traffic circle interchange with Seven Lakes Drive. The section in Orange County is known as Kanawauke Road, named after Lake Kanawauke, one of the lakes that it passes inside the park. It keeps this name for a short distance into Rockland County and then becomes Gate Hill Road. At the eastern boundary of the park, it has an interchange with the Palisades Parkway. It then changes names again to become Central Drive and continues east to Stony Point, where it ends at South Liberty Drive (US 9W/US 202). The entire length of CR 106 is a two-lane undivided road.
Before 1972, CR 106 was a state route and was designated NY 210. While this designation has been decommissioned and all route shields have been removed, there are still some street signs along CR 106 that read "Route 210."
---
Copyright © 2003-2021 by David Golub. All rights reserved. The author would like to thank William Roll for contributing photographs and LC for contributing documents to this web site. You may not reproduce any text or photographs on this web site without express permission from the author. Hotlinking of images from this site is strictly prohibited. Route symbols based on graphics from Central PA/MD Roads and Wikipedia. Map icons by MapGlyphs.com.