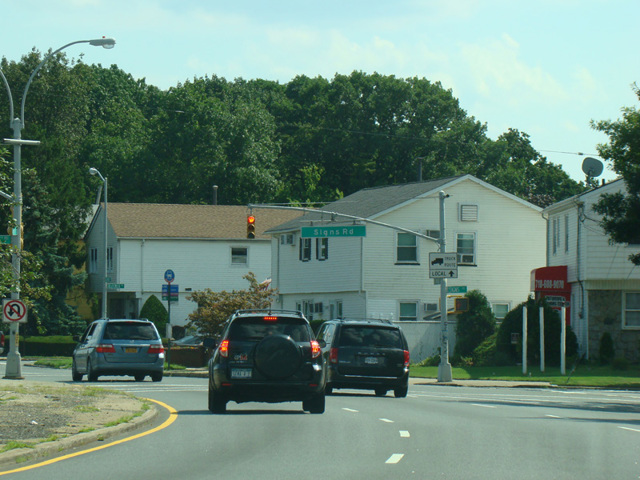 ---
Direction:

North/South

Southern Terminus:

Hylan Boulevard on Staten Island

Northern Terminus:

Richmond Terrace on Staten Island

Distance:

7.81 miles

Counties:

Richmond
Richmond Avenue is a major north/south route on Staten Island. It extends from Hylan Boulevard to Forest Avenue. Between the Korean War Veterans Parkway and Victory Boulevard, it is a six-lane divided road. Elsewhere, it has four lanes and is undivided. North of Forest Avenue, Richmond Avenue becomes Morningstar Road, a two-lane undivided road that extends north a short distance to end at Richmond Terrace.
Prior to the construction of the West Shore Expressway and the Willowbrook Expressway (which is now the Dr. Martin Luther King Jr. Expressway), NY 440 followed Richmond Avenue and Morningstar Road between the Outerbridge Crossing and the Bayonne Bridge. At that time, a street called Drumgoole Boulevard, which has been replaced by the Korean War Veterans Parkway, carried NY 440 from the Outerbridge Crossing to Richmond Avenue.
---
Copyright © 2003-2022 by David Golub. All rights reserved. The author would like to thank William Roll for contributing photographs and LC for contributing documents to this web site. You may not reproduce any text or photographs on this web site without express permission from the author. Hotlinking of images from this site is strictly prohibited. Route symbols based on graphics from Central PA/MD Roads and Wikipedia. Map icons by MapGlyphs.com.