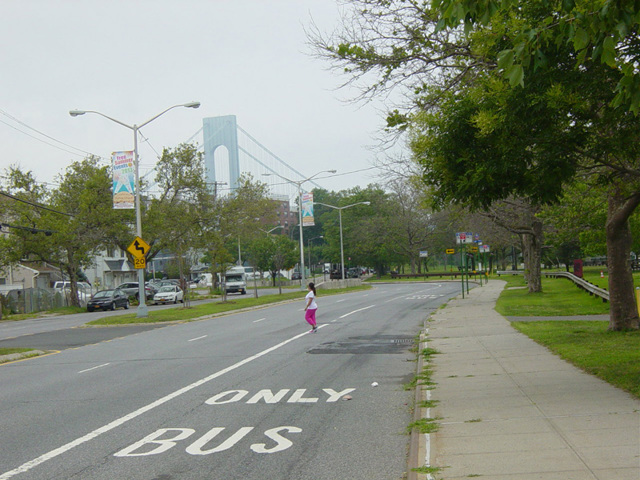 ---
Direction:

North/South

Southern Terminus:

Dead end on Staten Island

Northern Terminus:

Bay Street on Staten Island

Distance:

3.57 miles

Counties:

Richmond
Father Capodanno Boulevard is a north/south running along the beaches on Staten Island. It extends for a couple of miles from Midland Beach through South Beach to the area near the Verrazano Bridge (I-278). At its northern end, Father Capodanno Boulevard curves and changes names to become Lily Pond Avenue. It passes under the Staten Island Expressway (I-278) at its eastern end by the entrance to the bridge. North of the expressway, Lily Pond Avenue curves to the east and changes names to become School Road. It ends after a couple of blocks at Bay Street.
Father Capodanno Boulevard is named for Vincent Capodanno, who served as a chaplain during the Vietnam War and was killed in combat. It was originally known as Seaside Boulevard.
---
Copyright © 2003-2022 by David Golub. All rights reserved. The author would like to thank William Roll for contributing photographs and LC for contributing documents to this web site. You may not reproduce any text or photographs on this web site without express permission from the author. Hotlinking of images from this site is strictly prohibited. Route symbols based on graphics from Central PA/MD Roads and Wikipedia. Map icons by MapGlyphs.com.