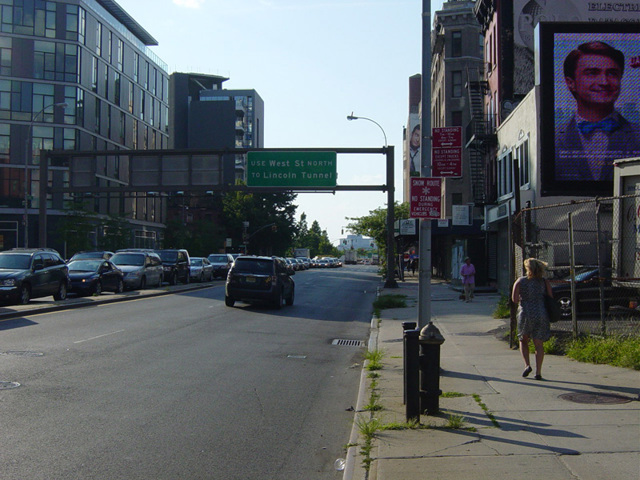 ---
Direction:

East/West

Western Terminus:

West Street (NY 9A) in Manhattan

Eastern Terminus:

Manhattan Bridge in Manhattan

Counties:

New York
Canal Street is a major east/west street in Downtown Manhattan. It extends from West Street (NY 9A) to the Manhattan Bridge, passing through Chinatown. There is access to the Holland Tunnel (I-78) near the western end. Canal Street is a four- to six-lane undivided road with traffic lights.
There is also a short two-lane section of Canal Street extending from East Broadway to the Manhattan Bridge. Motorists travelling east on Canal Street cannot access this section directly and instead are forced onto the Manhattan Bridge if they do not turn off before it.
---
Copyright © 2003-2022 by David Golub. All rights reserved. The author would like to thank William Roll for contributing photographs and LC for contributing documents to this web site. You may not reproduce any text or photographs on this web site without express permission from the author. Hotlinking of images from this site is strictly prohibited. Route symbols based on graphics from Central PA/MD Roads and Wikipedia. Map icons by MapGlyphs.com.