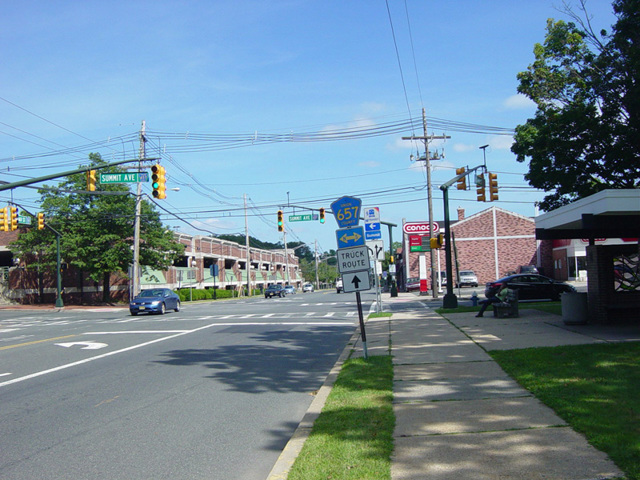 ---
Direction:

East/West

Western Terminus:

High Bridge Road (CR 513) in Califon

Eastern Terminus:

Morris Avenue (NJ 124) in Summit

Distance:

32.96 miles

Counties:

Hunterdon, Somerset, Morris, Union

Signed:

Yes
CR 512 is an east/west route from Califon to Summit. It begins at High Bridge Road (CR 513) and follows Main Street and Academy Street through Califon. Heading out of town, it becomes Fairmount Road West. Upon crossing Old Turnpike Road (CR 517), it becomes Fairmount Road East. After crossing the Lamington River, it becomes Pottersville Road, which runs east to Gladstone, where it ends at Main Street. CR 512 turns south onto Main Street, which becomes Peapack Road upon leaving town.
Peapack Road ends at US 202 in Far Hills. CR 512 is multiplexed with US 202 for three blocks and then splits off onto Liberty Corner Road. In Basking Ridge, Liberty Corner Road becomes Church Street, which ends about half a mile at Valley Road. CR 512 turns south onto Valley Road, which curves to the east. Upon crossing the Passaic River, Valley Road becomes Springfield Avenue, which runs northeast to Summit. There, CR 512 turns onto Morris Avenue for one block and then onto Broad Street. It follows Broad Street east through Summit to Morris Avenue (NJ 124), where it ends.
---
Copyright © 2003-2021 by David Golub. All rights reserved. The author would like to thank William Roll for contributing photographs and LC for contributing documents to this web site. You may not reproduce any text or photographs on this web site without express permission from the author. Hotlinking of images from this site is strictly prohibited. Route symbols based on graphics from Central PA/MD Roads and Wikipedia. Map icons by MapGlyphs.com.