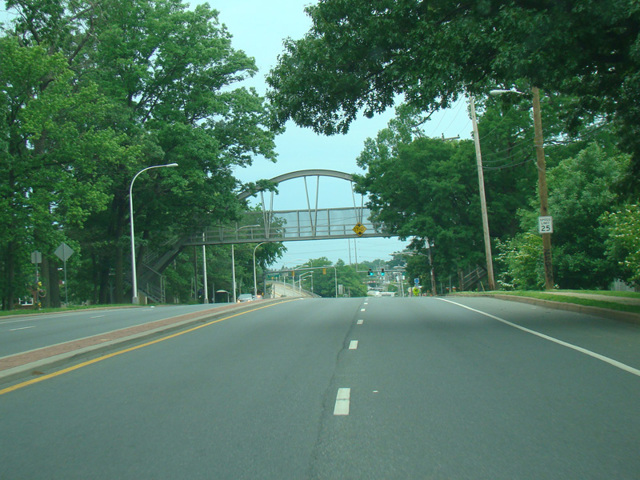 ---
Direction:

East/West

Western Terminus:

Library Avenue (DE 72), Ogletown Road (DE 273), and Main Street (DE 273) in Newark

Eastern Terminus:

Pennsylvania Avenue (DE 52) in Wilmington

Distance:

10.81 miles

Counties:

New Castle

Signed:

Yes
DE 2 is an east/west route extending from Newark to Wilmington. It begins at the point where Library Avenue (DE 72) crosses DE 273 and becomes Capitol Trail. DE 2 is multiplexed with DE 72 along Capitol Trail. After about a mile, DE 72 splits off to the north as Possum Park Road. Capitol Trail continues east as DE 2, eventually changing names to become Kirkwood Highway. In Wilmington, it splits into a pair of parallel one-way streets. Eastbound traffic follows Lincoln Street, while westbound traffic follows Union Street. DE 2 ends at Pennsylvania Avenue (DE 52) in Wilmington.
Until 2013, DE 2 extended further west. It began at the border with Maryland and followed Elkton Road, which is now DE 279. It was then multiplexed along Christina Parkway (DE 4) and Library Avenue (DE 72) to its current western terminus in Newark.
---
Copyright © 2003-2021 by David Golub. All rights reserved. The author would like to thank William Roll for contributing photographs and LC for contributing documents to this web site. You may not reproduce any text or photographs on this web site without express permission from the author. Hotlinking of images from this site is strictly prohibited. Route symbols based on graphics from Central PA/MD Roads and Wikipedia. Map icons by MapGlyphs.com.