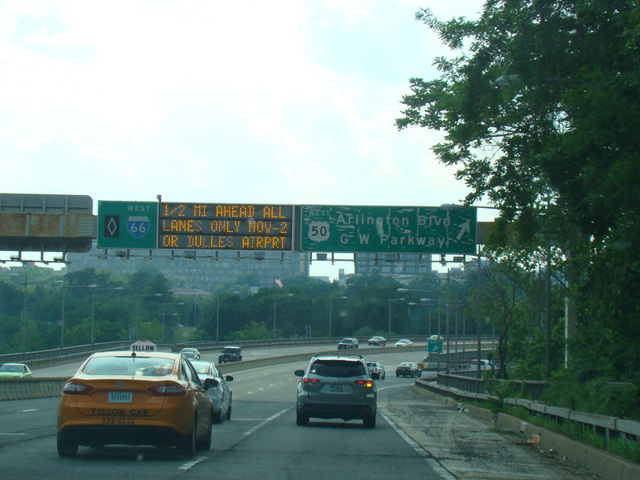 ---
Direction:

East/West

Western Terminus:

Virginia-District of Columbia state line

Eastern Terminus:

Whitehurst Freeway (US 29) in Washington

Signed:

Yes
I-66 is an east/west highway connecting Washington to its suburbs and exurbs. It enters the District of Columbia via a bridge over the Potomac River. Less than a mile over the bridge, it ends a the Whitehurst Freeway (US 29).
While it is technically Route 66 because of its I-66 designation, it has no connection to the famed Route 66 of the American West, which is US 66 and doesn't come anywhere near the District of Columbia.
---
Copyright © 2003-2022 by David Golub. All rights reserved. The author would like to thank William Roll for contributing photographs and LC for contributing documents to this web site. You may not reproduce any text or photographs on this web site without express permission from the author. Hotlinking of images from this site is strictly prohibited. Route symbols based on graphics from Central PA/MD Roads and Wikipedia. Map icons by MapGlyphs.com.